"Success in hunting should be measured by shared experience, quality of the hunt, the magnificence of the prey you pursue and respect for animals and people involved"
Raptor Ridge Hunts have designed Premium Hunting packages for those hunters pursuing better than average trophies, the red stag hunts are scaled in two prices from 12 to 15 points to 16 points plus. The stags that you will be hunting provide for an exciting and overwhelming experience in world class hunting.
Contact us for more details and price list.
"Testimonial's " See what our clients are saying about Raptor Ridge Hunts , ask us about how we hunt and the terrain we hunt in for comparison of other companies claiming to provide a true hunting experience.
Every second phone call I get customers ask me what is the success rate and what guarantee is there of harvesting the game animal they are looking for, well here is our guarantee (Raptor Ridge hunts guarantee to provide customers with a genuine opportunity to harvest the type of game animal they have booked for, our guides will guide you to an opportunity for a shot – however the shot placement is up to you, we will provide a replacement hunt if the guide does not show you the game animal that you have booked, ("The covenant on the guarantee is that you are fit and capable to carry out the hunt") Our success rate to date is 100%, read what our customers are saying about us on our Testimonials page
Some of the Trophy Fallow, Reds Stags, Rusa and Rams taken this year 2023,
 In 2023 the hunting was mostly in our forest fringe country.  Our guides keen skills managed to secure some world class animals for our clients, with early mornings and long days in the field , 2023 proved to be some exceptional hunting , with some amazing marksmanship skills from our clients 
There are very few outfits in Australia that has the quality of hunting, experience and variety of animals available in beautiful mountain surrounds like Raptor Ridge Hunts, true wild guided hunting and trophies you can be proud to say you hunted in a wild environment together with first class accommodation.
Thankyou for another amazing family hunt. Its a beautiful part of the world, your knowledge and stories never dissapoint. This hunt we wont forget with such amazing stories and father and daughter sharing there hunting experience together. Judy thanks for your great catering and the beautiful birthday cake you made for Ava. Im sure she wont forget this birthday.
Red Stag
Red Stag
Red Stag
Red Stag
Rusa Stag
Rusa Stag
Rusa Stag
Rusa Stag
Ram
Ram
Ram
Ram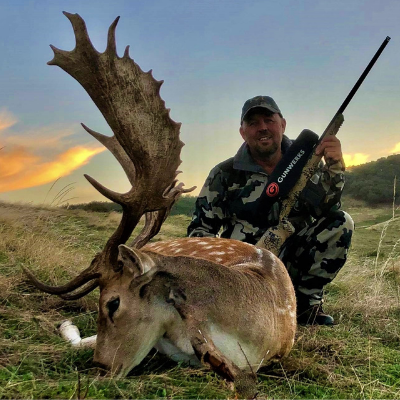 Fallow Buck
Fallow buck
Fallow buck
Fallow buck